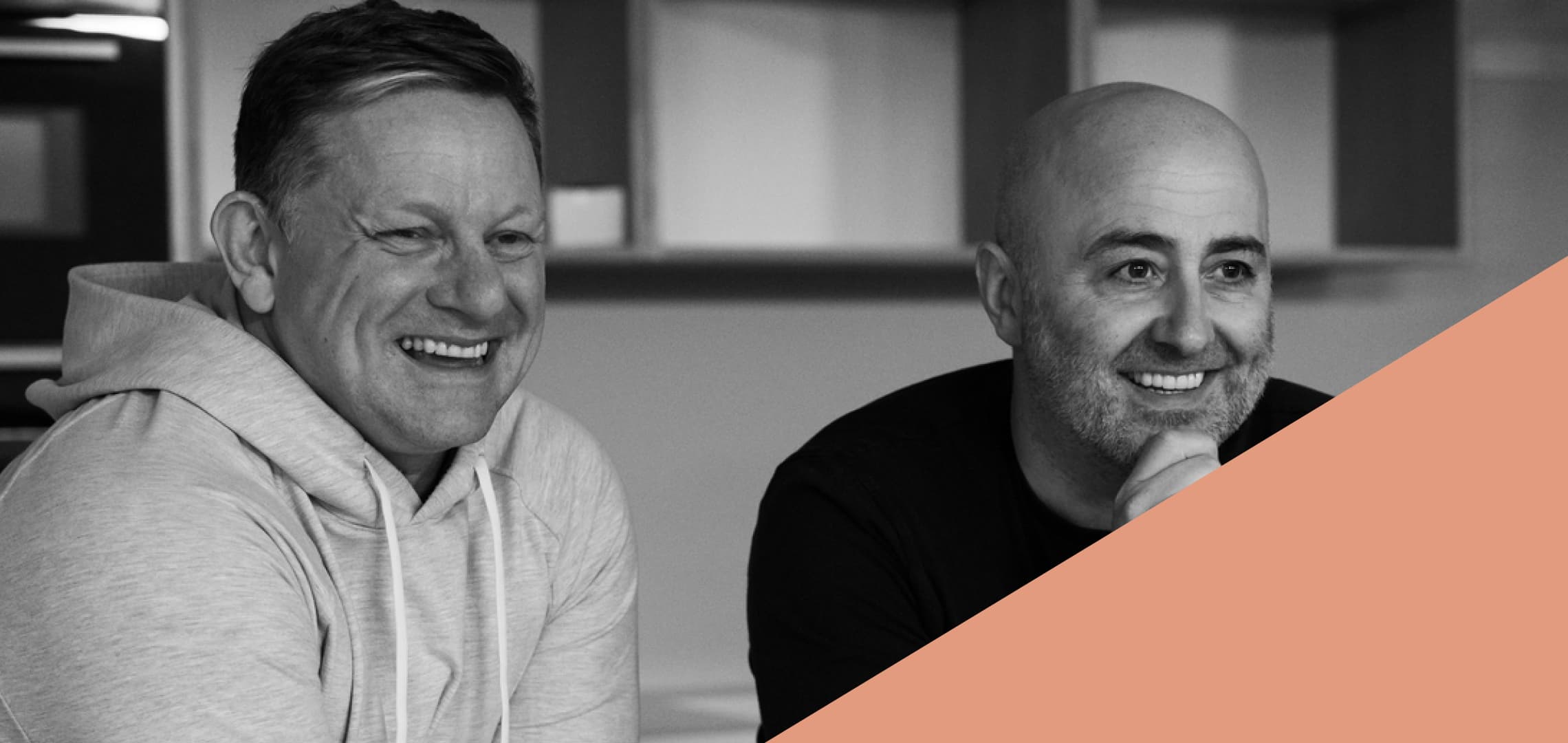 Darren Clanford & Michael Rogan – co-founders of Material Source Studio, introduce us to their innovative concept, which is changing the future of built environment and commercial interior specification for the better.
A three-minute walk from Manchester's Victoria Station leads you to the Grade II listed Hanover Building, which sports classic redbrick architecture synonymous with the city's roots in fabric manufacture.
Here, at 1 Federation Street, you'll find Material Source Studio – a space that continues to champion quality manufacturing and design from the surrounding North West, while providing a platform for new inventive concepts and ideas. It's the very first of its kind in offering a holistic, offline/online experience for architects, designers, makers and property professionals.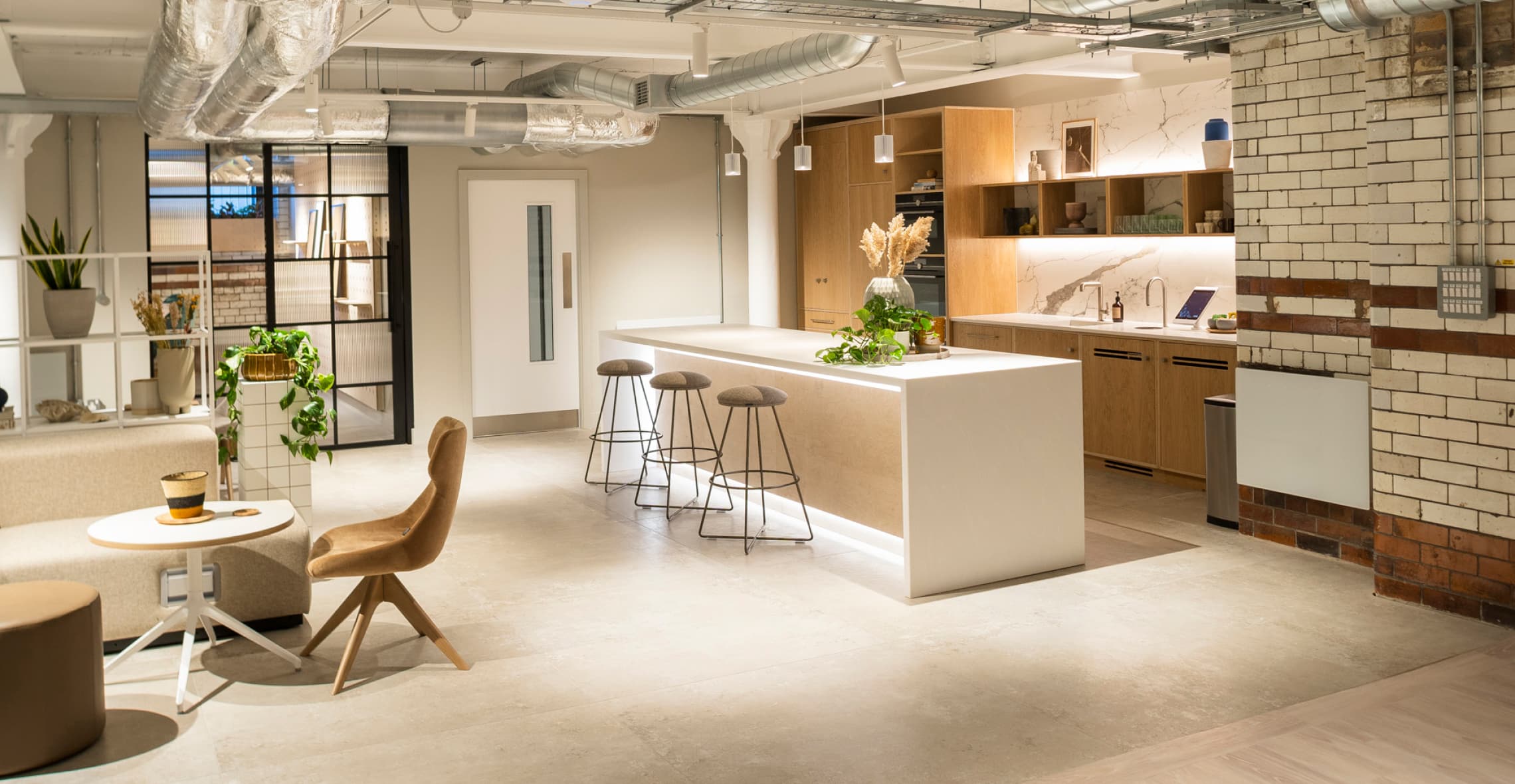 A holistic experience
Back in 2018, a year before the pandemic, Material Source Studio's creative director, Darren Clanford co-founded materialsource.co.uk - an online resource dedicated to being both inspirational and useful; informing and celebrating the importance of materials and products and championing the people that bring them to life. From the start, the plan was to translate this creative fuel and insight into an immersive real-world experience. This is where Michael came in, bringing a wealth of operational expertise from a lengthy career in the recycling industry. When it came to planning where to open their first site, both Darren and Michael agreed - it had to be Manchester.
"As well as a thriving A&D community, the city itself has undergone such a massive transformation over the last couple of years, and now finds itself on a larger international stage than ever before", says Darren.
"From influencing global cultural icons in the art, music and fashion industries, to producing 25 Nobel Prize winners, Manchester has an incomparable irreverent confidence that we want to harness. The people here are open to the 'new', and so we were assured that our concept would be well received."
Fast forward three years and the on-set of a global pandemic, and the doors to the inaugural Material Source Studio opened in 2021, to a ready-and-waiting community that met the concept with open arms. Because after two years in lockdown, the Studio provided just what people had missed: tactility and collaboration. Something that no digital platform alone could account for.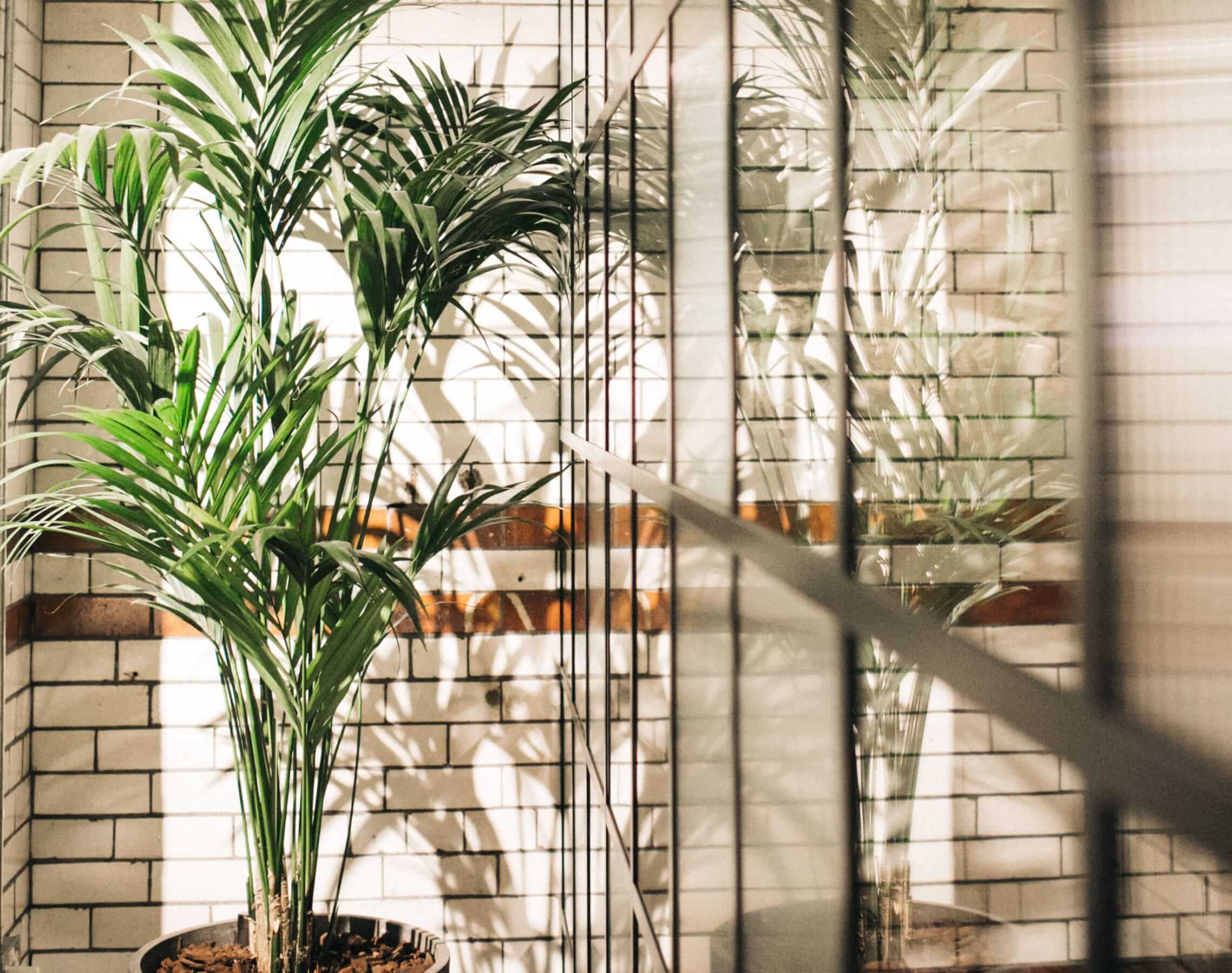 A creative toolbox
"Material Source Studio is like nothing else. We've designed what we feel is a toolbox for the North West – a place where the architecture and design community can meet, share ideas and collaborate while utilising the work of a wealth of industry-leading brands and up-and-coming designers at their fingertips." - Michael Rogan, operations director.
Visitors to the space are met with the same depth of inspiration they have experienced through Material Source's online platform, while also gaining access to the all-important practical, tactile elements of product showcase, and functional spaces to work, meet and attend events.
Set across two levels, the Studio features inspirational exhibits and interactive displays from 40+ leading brands operating in the commercial interiors and built environment sectors. It also includes a 80-seat theatre, a CPD area, a 300+ book library, 7 meeting spaces, a co-working hub and a podcast studio. Plus, an internal garden and a fully mature, 6-metre tree, spanning both floors.
The space is enhanced further with a seasonally-changing Gallery, currently exhibiting "From The Ground Up: A celebration of biomaterials" – something never before shown in the North West.
Doing things differently
Strengthening the team further, the appointment of David Smalley as commercial director added yet another layer of extensive industry experience to Darren and Michaels' 30+ years. "What we're offering with Material Source is exponential value for our community. As we enter a new world where we do things differently, why not make things better than they were before? The studio is perfectly timed to serve architects, designers and the wider built environment as we settle into a new way of working where collaboration and community are central", comments David.
And this has certainly rung true with visitors. "The team at Material Source Studio have thought about everything. And to have achieved what they have in this market is testament to a great idea. They are onto a winner", says Monika Swindells, founder & creative director of Monika Studio.
"I not only see the Studio as the perfect place to bring clients; I see it being great for industry socials and meeting with people", adds Stevie Leigh, head of interiors at Fairhursts Design Group.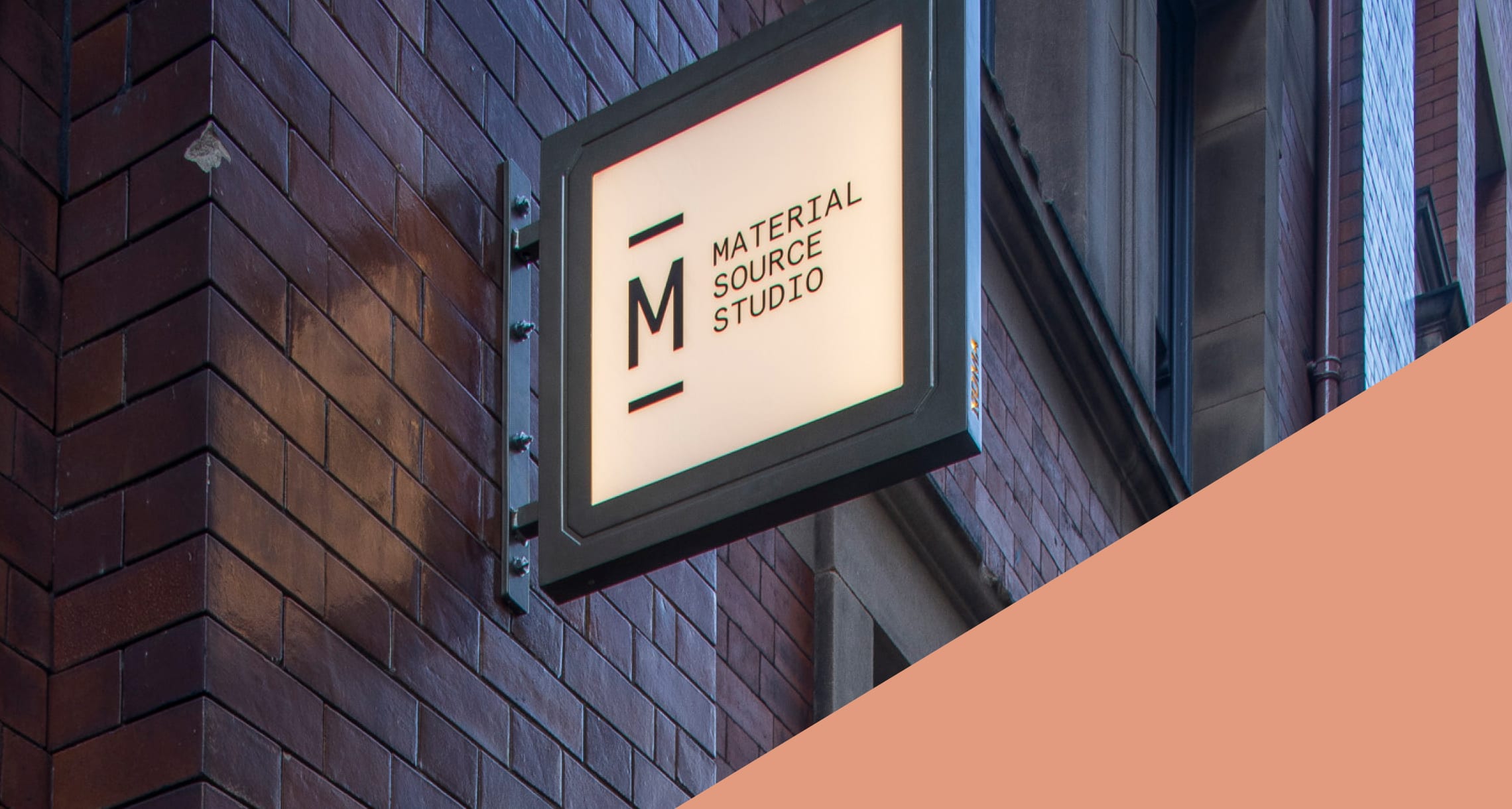 What's next?
With the Manchester Studio rapidly gaining momentum, Darren and Michael have turned their attentions to their next destinations.
As the world opens back up, architects and designers are more time poor than ever before. Having worked from home for two-years, physical meetings are now taking up the 'extra' time they had become accustomed to. Without any industry events, they have relied on virtual inspiration for their projects. And now, they're keen to get out and experience what's new. But in a way that's efficient and sustainable.
To support this community as a peer group, we must fully understand its challenges and respond accordingly. In its very essence, Material Source Studio is a physical response to direct, ongoing conversations with architects and designers over a 30+ year period. And in that sense, it was always sure to succeed in its mission of creating a genuine, holistic experience – pandemic or not.
_To find out more about Material Source Studio, visit www.materialsource.co.uk , or pop down to 1 Federation Street, M4 4BF, from Monday-Thursday 10am-6pm, Friday, 10am-5pm. _
Liked it? Share on social
...Then we'd love to share more perspectives with you. Click below to download our unique quarterly magazine for the latest insights on all things brand and marketing in the Built Environment.