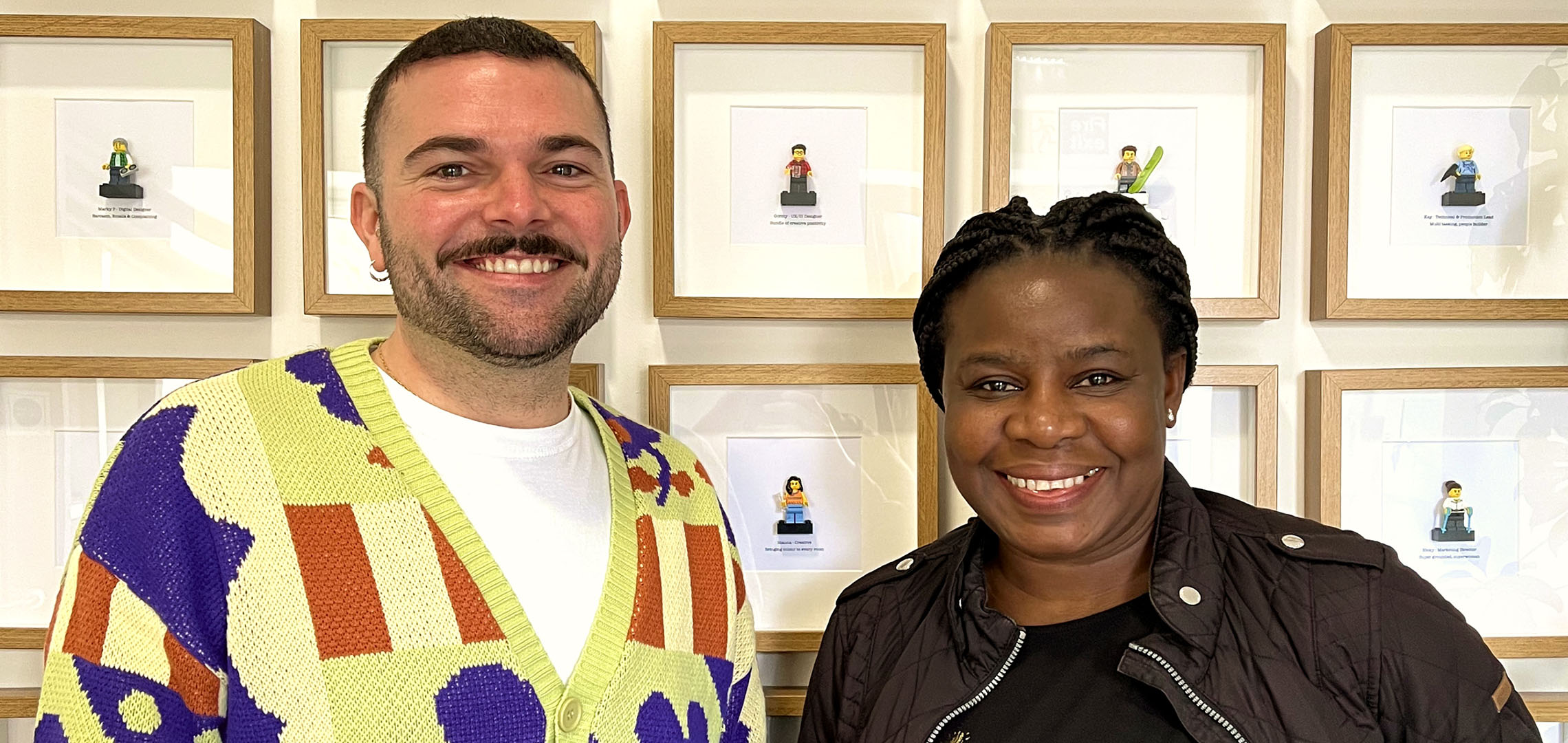 We continue to strengthen our team with the appointment of two new staff in April. Raul Sanz and Valerie Oni will further bolster the agency's digital engineering team, working alongside the strategic and creative disciplines to deliver hardworking creativity for clients.
Raul joins the Manchester office as Front-End Developer and brings a strong engineering pedigree fused with his demonstrable passion for creativity and UX design disciplines. Originally from Barcelona, he held front-end and digital design roles at Ogilvy & Mather and Lola MullenLowe. More recently, Raul has spent the last 5 years in Manchester further honing his skills in positions at JD Sports and Ecomplete.
Valerie joins as Senior Developer. Originally from Nigeria, she has stand-out experience for delivering performance-led technical innovation. Adept in agile development techniques, Valerie held senior roles at the Bells University of Technology in Ota and more recently at Ski Lifts in Manchester.
John Paul Toher, Head of Digital says, "We're really excited about our ongoing team developments. We have quite a progressive roadmap for the shape of the team and Raul and Valerie bring their own individual experiences and unique perspectives to the agency. Both creative problem-solvers but in very different ways, adding to the skills diversity that sets our digital creativity alight."
Commenting on the agency's development, Martin Meadows, Managing Director at Workhouse, said: "We're proud of our deep roots in Lancashire's Ribble Valley, and now our growing base in central Manchester provides the best of both worlds, further supporting our investment in the very best skills and talent to realise our ambitions. Our continued focus on our people and culture, through initiatives such as Best Companies and BCorp is paying dividends that deliver a fantastic experience for our clients."
Liked it? Share on social
...Then we'd love to share more perspectives with you. Click below to download our unique quarterly magazine for the latest insights on all things brand and marketing in the Built Environment.