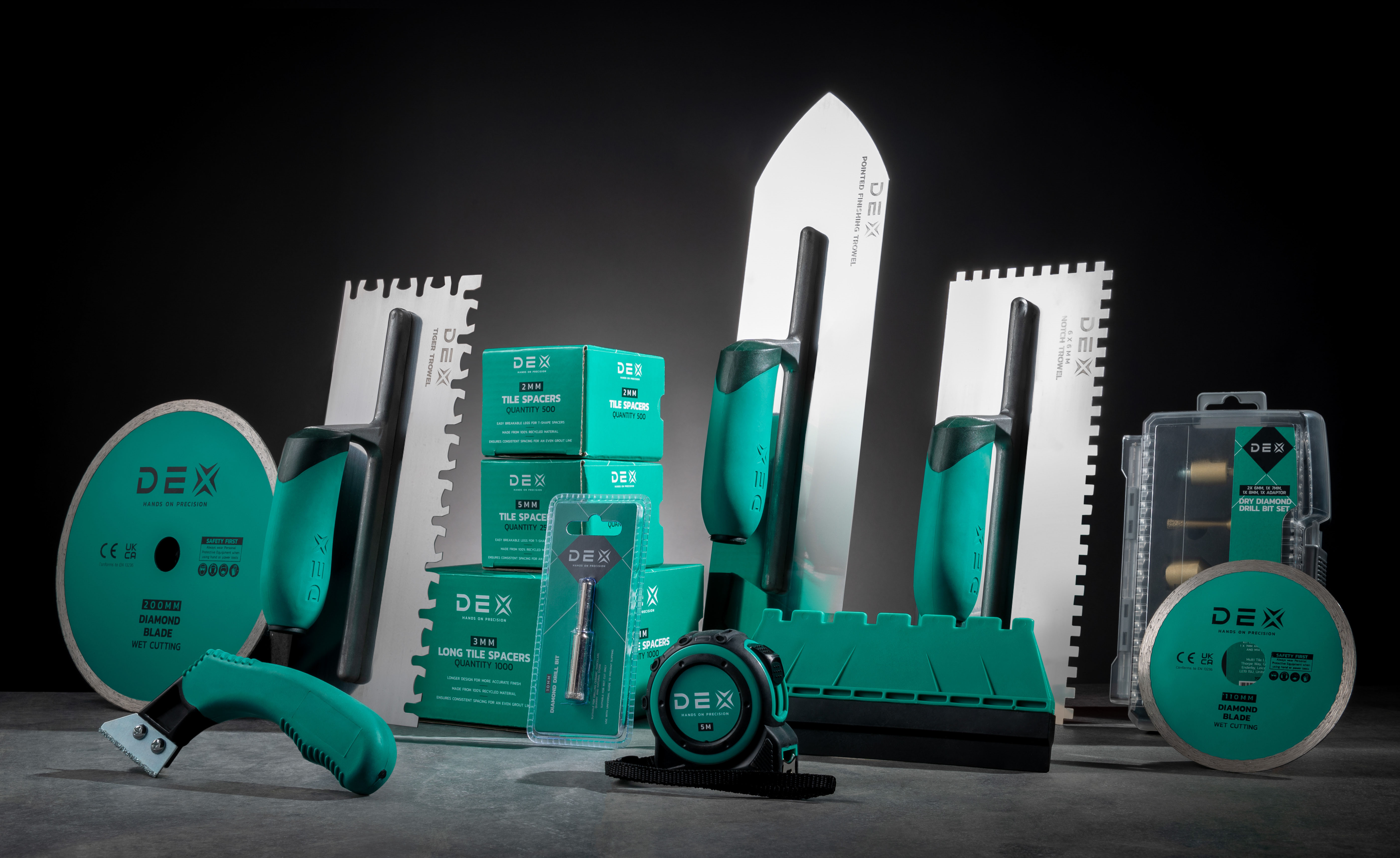 Services:
Research & Insight, Brand Positioning, Brand Identity, Packaging Design
Topps Tiles
Defining valuable brand territory
Yesterday
Topps Tiles are the UK's biggest tile retailer and have clear business objectives to take £1 in every £5 of retail tiles and associated product sales. The UK tile tool and cutter market alone is estimated at circa £55M and Topps were now focused on improving the performance of this category, particularly on their entry/mid level offer which wasn't performing on par.
The Insight
Market research evidenced a significant segment of their audience whose needs were not being fulfilled. The multiskilled 'general builder' was not in the market for premium tile brands but still required reliable, quality tools that got the job done with a good finish.
Insights led us to specifically focus on precision and reliability as the core of a new brand proposition based on the fact the builders' reputations are defined by the quality of the finish. The creative needed to convey trust, reliability and stand-out value across a strong, comprehensive range. Dex needed a visual language that commanded huge shelf presence to reassure the builder of its credibility.
The Work
The DEX range was developed through collaboration with the creative and buying teams to make sure the visual language and proposition was clearly represented throughout the range, through packaging but also the design and functionality of the tools themselves. It was then tested and articulated across over 90 skus.
Today
DEX now provides a bold, confident and reasonably priced tool range which resonates perfectly with its target audience. Still in its early days, the tooling category has seen a 10% YOY uplift in sales, attributed directly to the impact of the DEX range. Not only that, the brand also achieved 9% brand recall in the On the Tools 'Trade Brain' report in its first 6 months, from a standing start.